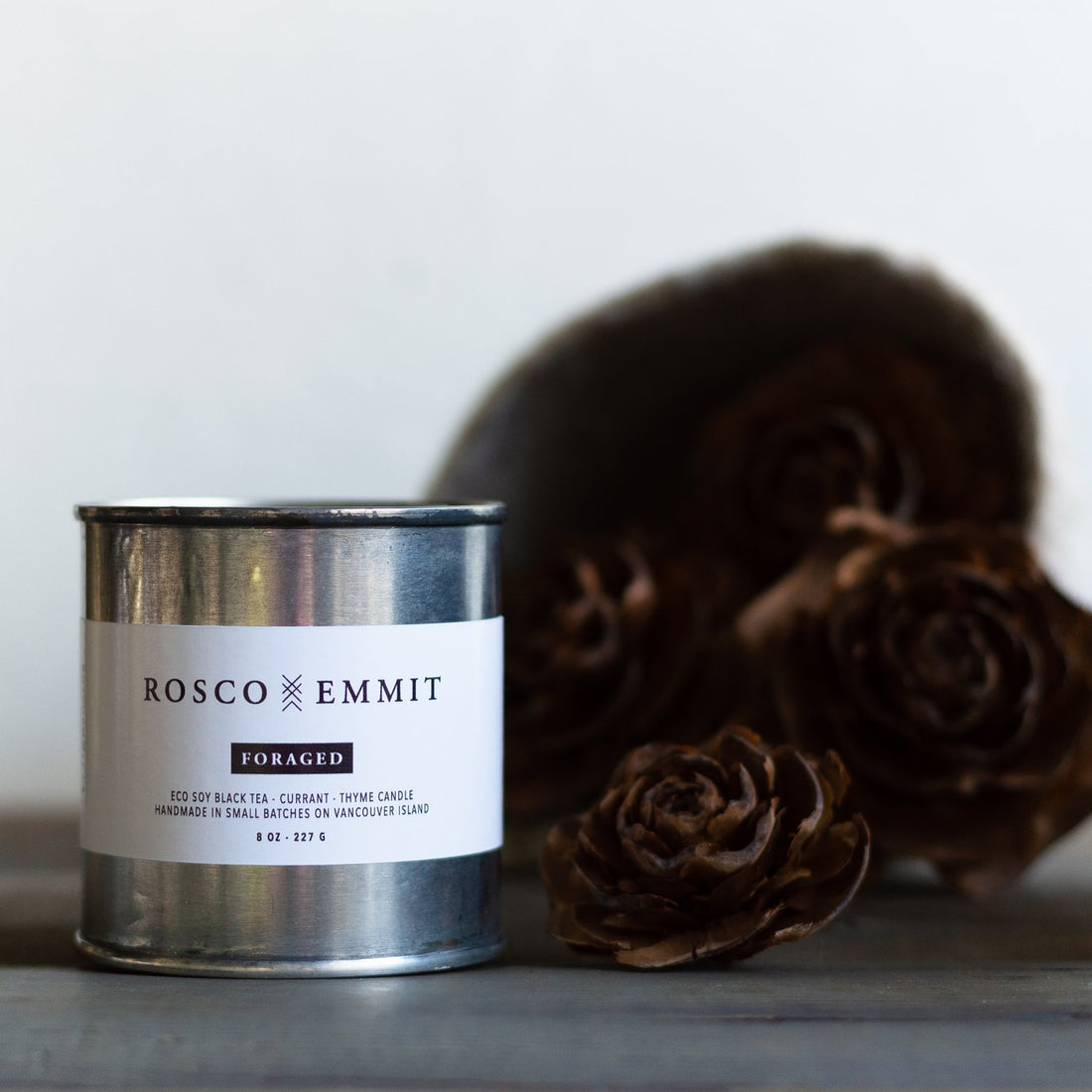 Rosco Emmit Foraged
💫 Earn 125 rewards points when purchasing this product as a rewards member*.
Foraged is a fresh blend of Black Tea, Currants and Thyme. The top note is a delicious tart berry scent and it was inspired by a trip to Della Falls on Vancouver Island where we grazed and "foraged" for berries all along the trail from our camp to the base of the falls. fyi: Della Falls is the highest waterfall in Canada with a vertical drop of 1443ft!
This 8 ounce candle contains: Non GMO Soy Wax, Lead and Zinc Free Cotton wick,  Essential Oils, and Phthalate Free Fragrance.
Candle Safety:
The container may get hot while burning. Never leave a burning candle unattended. Do not burn candle on or near anything that can catch fire. Only burn this candle on a level, heat resistant surface. Never burn for more than 4 hours at a time. Keep wick trimmed to 1/4 inch to avoid excessive flame and smoke. Never move a hot candle or burn candle with container lid on. Discontinue use when 1/2 inch remains in container.