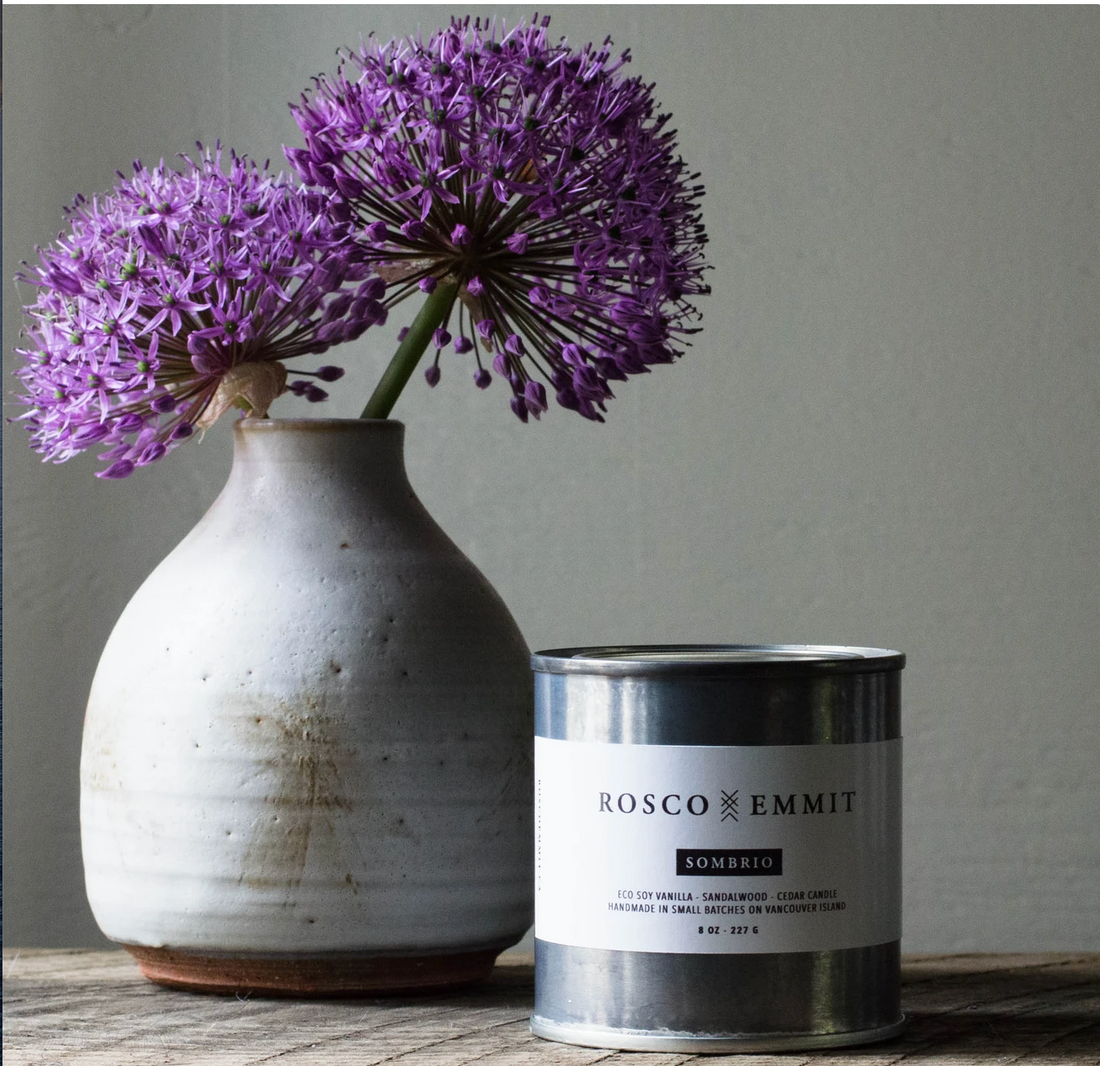 Rosco Emmit Samara Candle
💫 Earn 125 rewards points when purchasing this product as a rewards member*.
A delicious blend of Blackberry, Coconut and Pineapple.
Samara was inspired by time spent on a different West Coast, the West Coast of Costa Rica. Lazy beach days in Samara, drinking Blackberry Pineapple Smoothies for breakfast and swimming all day!
This 8 ounce candle contains: Non GMO Soy Wax, Lead and Zinc Free Cotton wick,  Essential Oils, and Phthalate Free Fragrance.
The container may get hot while burning. Never leave a burning candle unattended. Do not burn candle on or near anything that can catch fire. Only burn this candle on a level, heat resistant surface. Never burn for more than 4 hours at a time. Keep wick trimmed to 1/4 inch to avoid excessive flame and smoke. Never move a hot candle or burn candle with container lid on. Discontinue use when 1/2 inch remains in container.