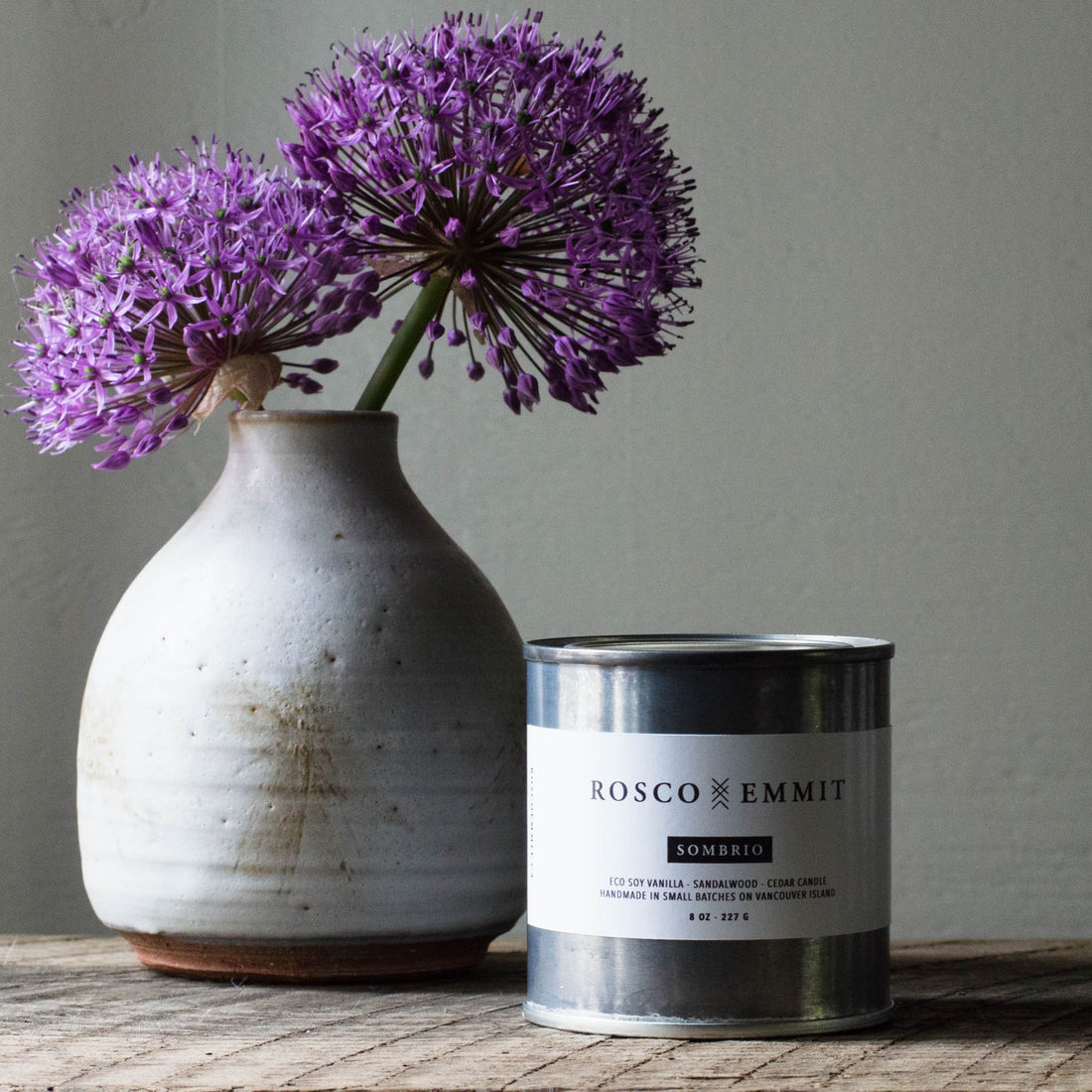 Rosco Emmit Sombrio Candle
💫 Earn 125 rewards points when purchasing this product as a rewards member*.
A delicious blend of Cedar, Vanilla and Sandalwood.
Cedar is the top note of our Sombrio candle and for good reason! Beautiful Sombrio beach is located on the West Coast of Vancouver Island and it's known for great surf and being close to some of the biggest, gnarliest  Cedar trees in Canada at the Avatar Forest!! 
This 8 ounce candle contains: Non GMO Soy Wax, Lead and Zinc Free Cotton wick, Essential Oils, and Phthalate Free Fragrance.
The container may get hot while burning. Never leave a burning candle unattended. Do not burn candle on or near anything that can catch fire. Only burn this candle on a level, heat resistant surface. Never burn for more than 4 hours at a time. Keep wick trimmed to 1/4 inch to avoid excessive flame and smoke. Never move a hot candle or burn candle with container lid on. Discontinue use when 1/2 inch remains in container.