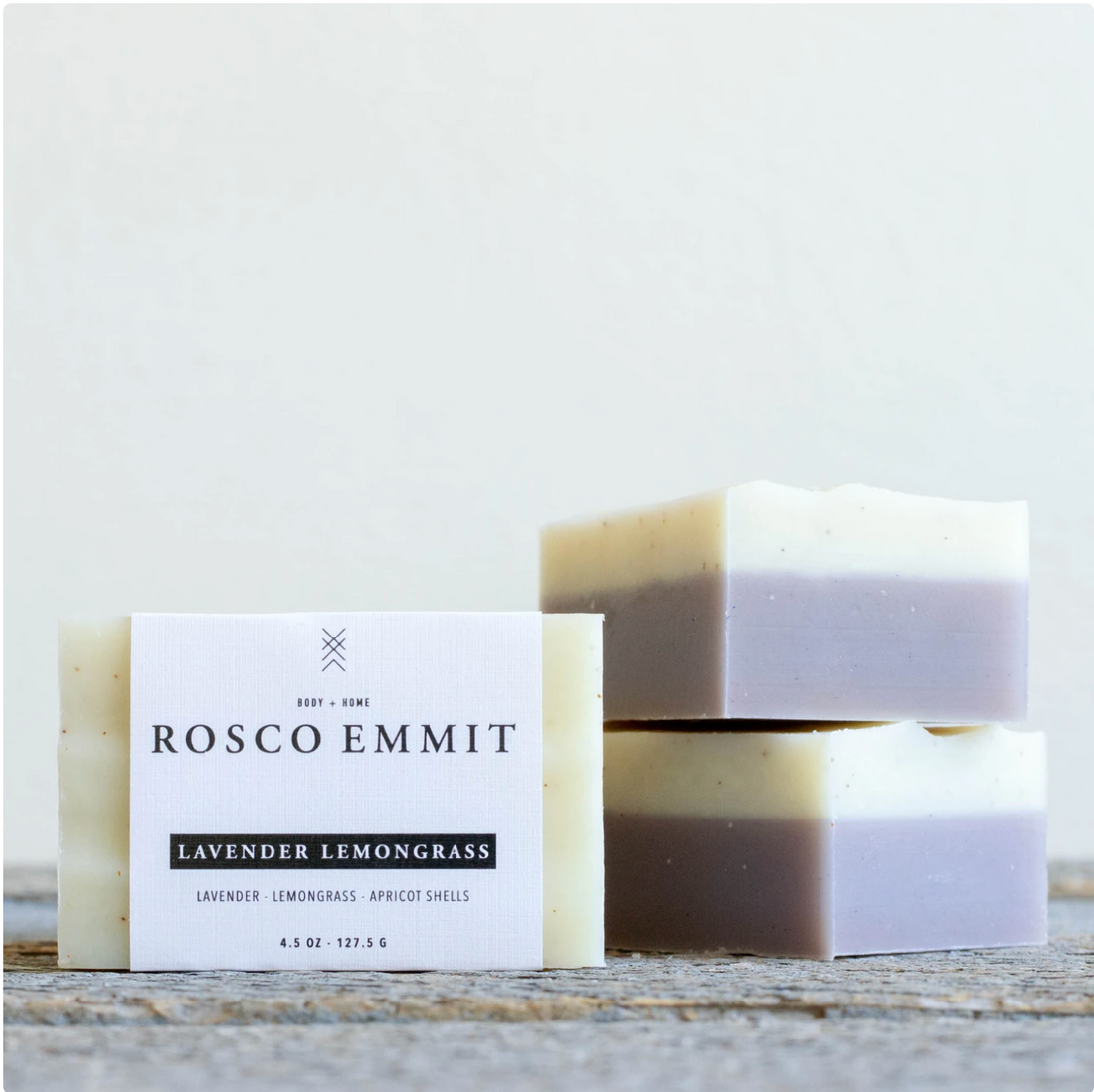 Rosco Emmit Lavender Lemongrass Soap
💫 Earn 55 rewards points when purchasing this product as a rewards member*.
One of the first bars Rosco Emmit ever created and one of the best sellers! This is a bright fresh Lavender soap with a gentle exfoliating layer of ground Apricot shells to help leave skin feeling soft.
4 ounce bar.
As this is a handmade, hand cut product, size and colour may vary.
Saponified oils of Olive, Coconut, Sunflower, and certified sustainably grown Palm; essential oils, Ground Apricot Shells, Ultra Marine Mineral Powder.