Ask Our Licensed Esthetician About Eminence Organic Skin Care

There is a product and solution for every skin type and concern!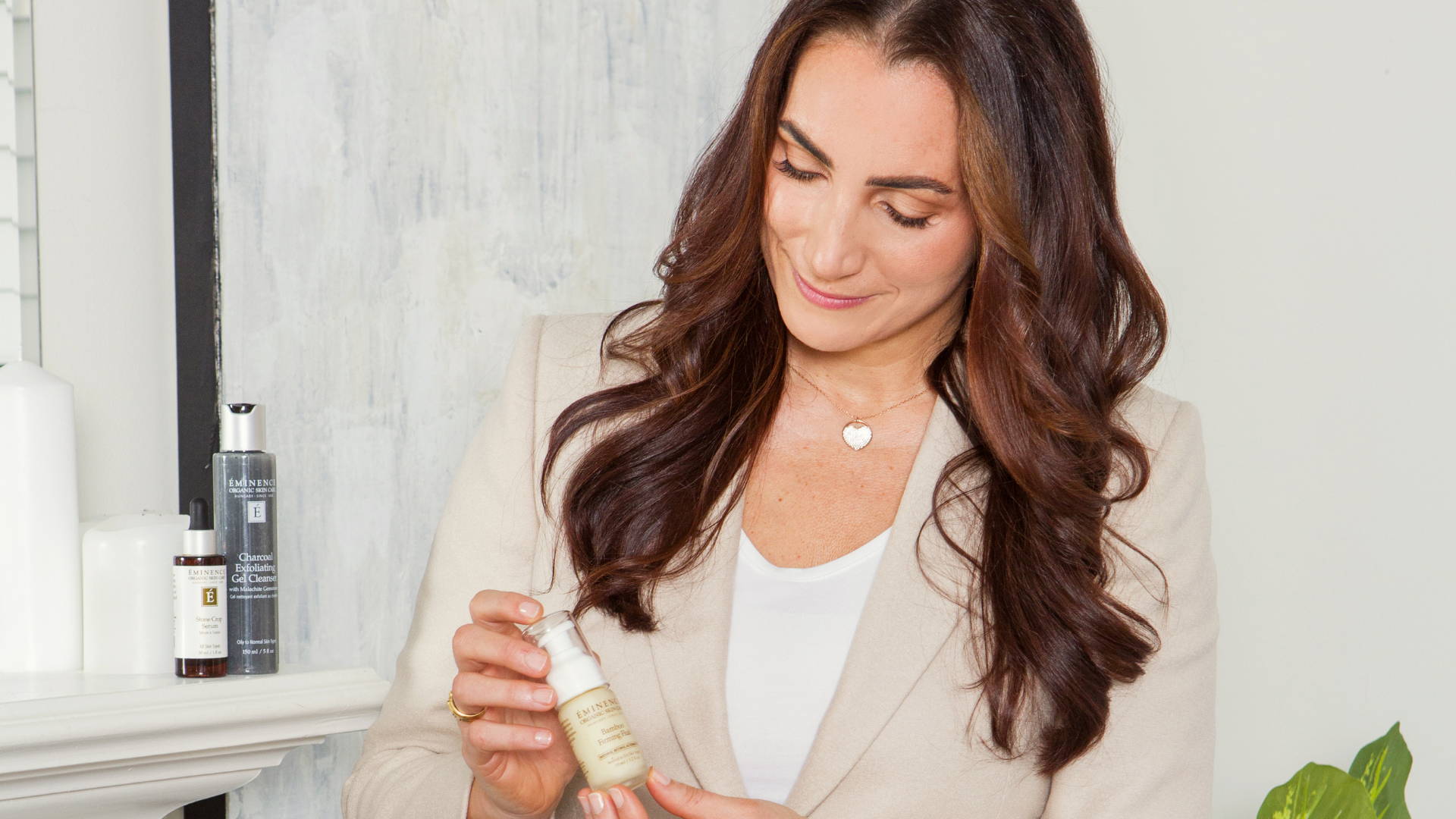 We are committed to exceeding your expectations by providing exceptional tailored services, helping you become fully informed about your buying decisions, including skincare education and product selection advice.
Our expert esthetician, owner and founder, Patricia Asmar, a C.I.D.E.S.C.O. trained and internationally certified esthetician with over 25 years of knowledge and experience in the spa industry is available to answer all your skin care questions.
Send us a message with a a description of your skin, your main concerns, and if possible an up-close picture of your skin.
Here's how to reach us for your complimenatary, personalized skin care consultation from Patricia:
Patricia responds quickly and will make your routine as streamlined and effective as possible.
Looking to book a facial at our spa in South Surrey, BC? Email appointments@thefacialroom.ca for more information!
From Our Customers:
"Patricia is super knowledgeable in all the products. I had a free skin care consultation and she was able to help me find the best products for my concerns. A lot of the products i didn't even know about. I can't say enough good things about this company, this is my go-to from now on."
"Patricia's knowledge and expertise has turned my skin regime around like no other. She's so very kind and always brings my skin back to a beautiful freshness. The products she uses and sells are by far the best I've ever used, and I've tried many. Patricia always finds the correct product for my very sensitive skin."