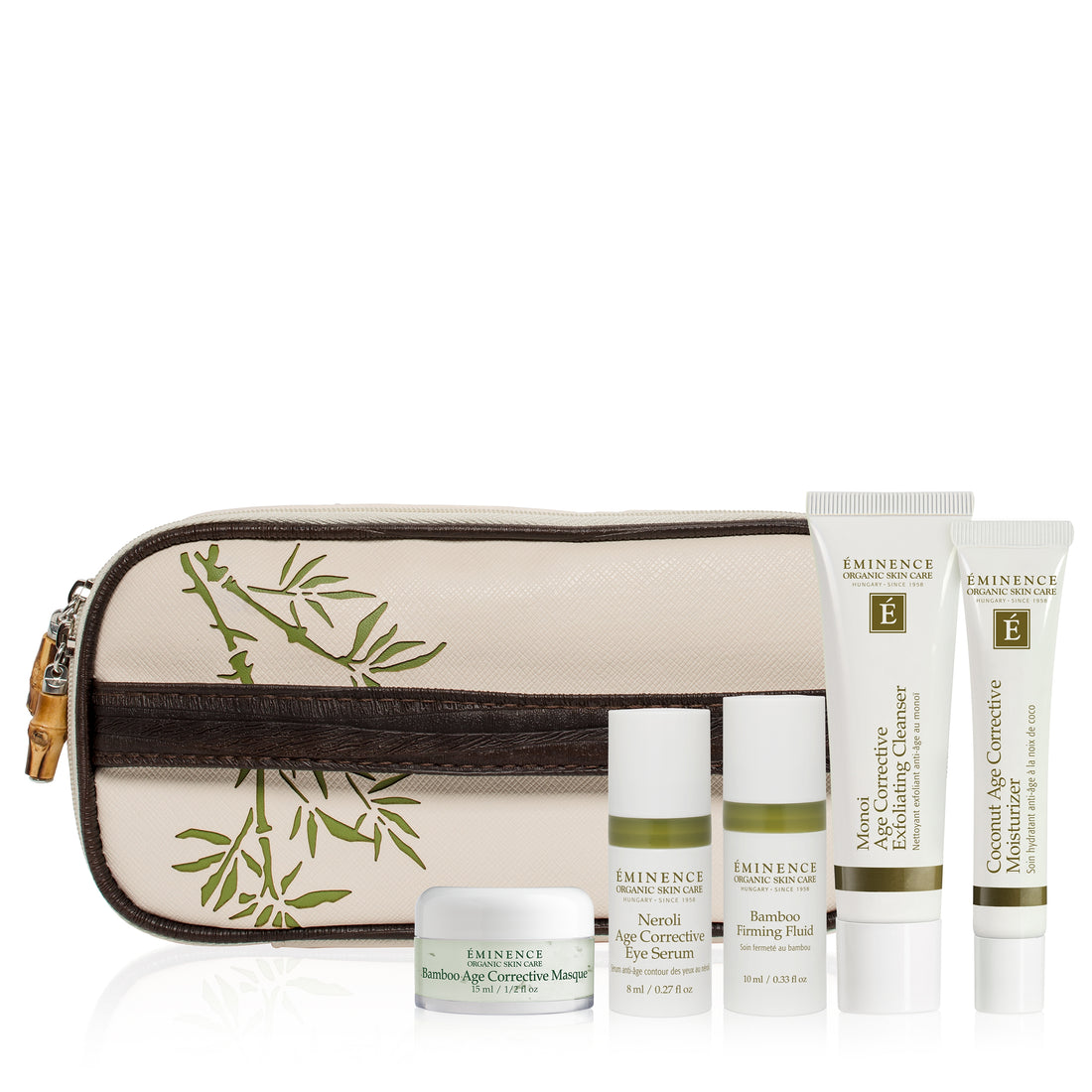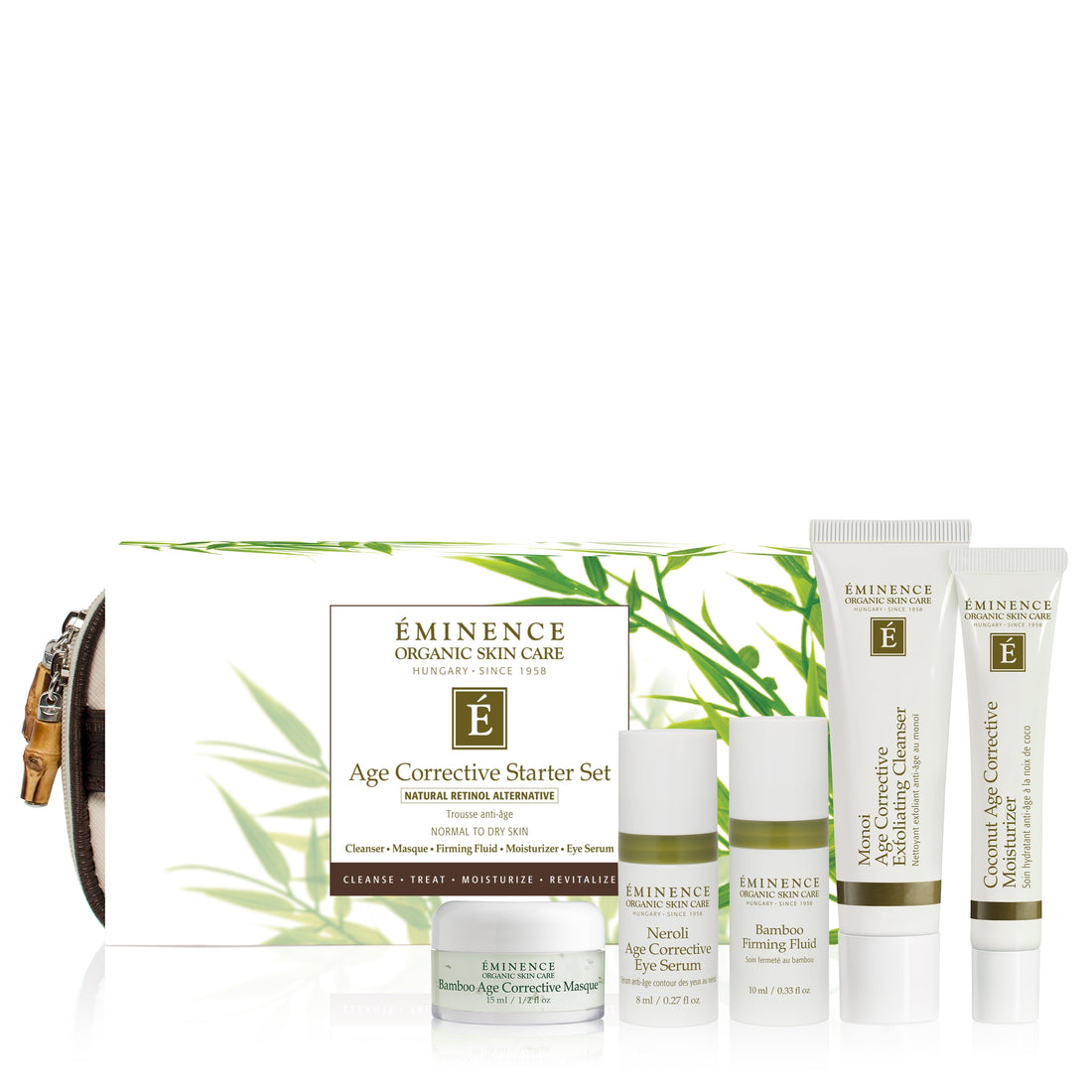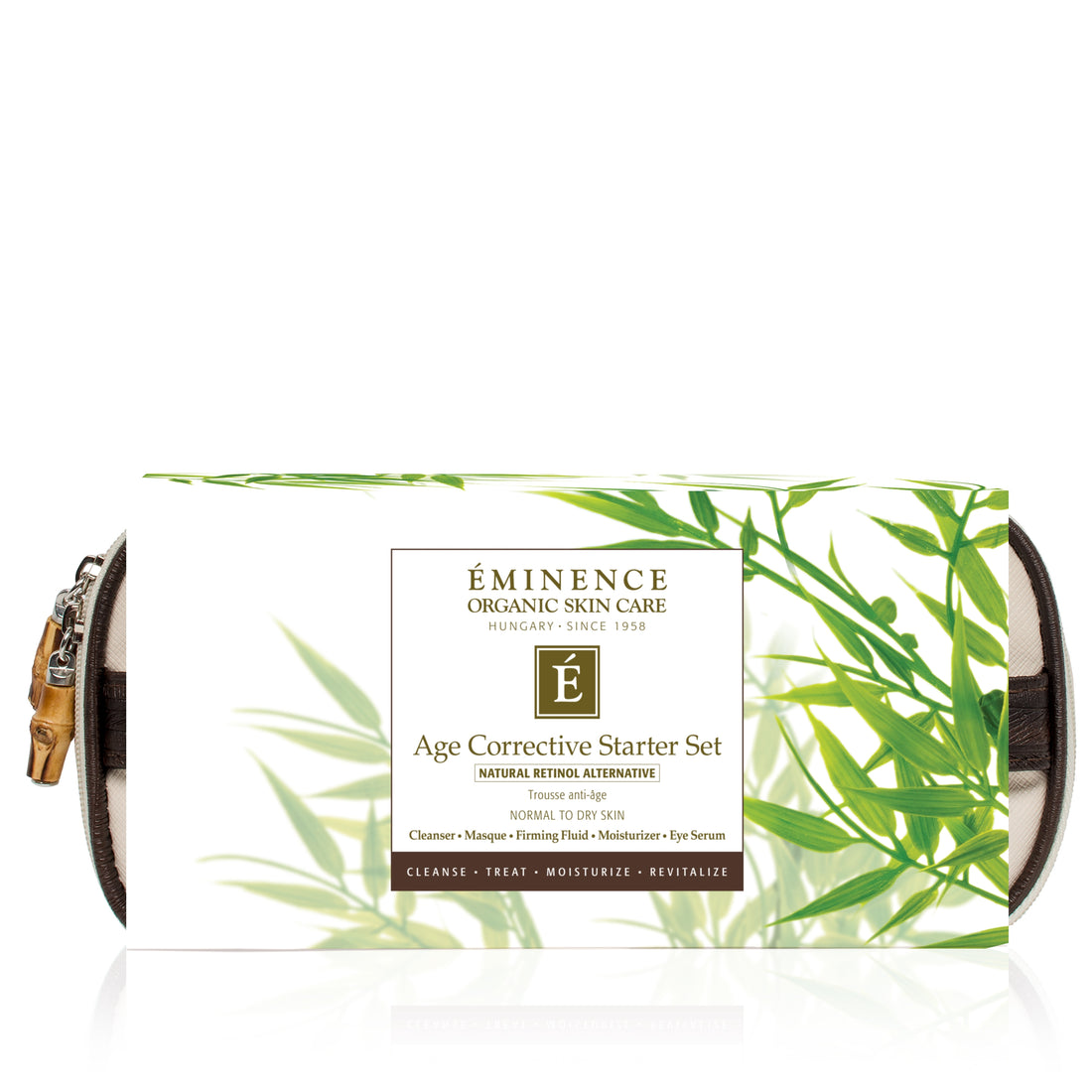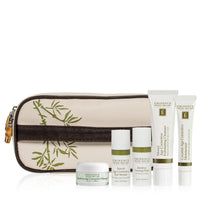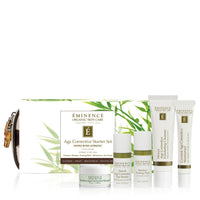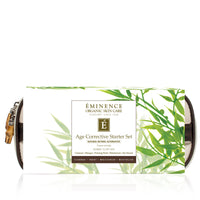 Eminence Organics Age Corrective Starter Set
💫 Earn 395 rewards points when purchasing this product as a rewards member*.
Cleanse, treat, revitalize and moisturize to correct the appearance of aging with powerful ingredients formulated to create an ageless look with the complete Eminence Age Corrective routine. A luscious combination of bamboo, monoi, coconut and neroli infuse the skin with nourishing properties while Natural Retinol Alternative and Swiss Green Apple Stem Cell Technology repair the signs of aging.

Starter Set Includes:
Monoi Age Corrective Exfoliating Cleanser (1 fl oz / 30 ml tube)
Bamboo Age Corrective Masque (0.5 fl oz / 15 ml jar)
Bamboo Firming Fluid (0.33 fl oz / 10 ml pump)
Coconut Age Corrective Moisturizer (0.5 fl oz / 15 ml tube) 
Neroli Age Corrective Eye Serum (0.27 fl oz / 8 ml pump)
One sophisticated fabric cosmetic bag with elegant bamboo design accents
We Believe in:        We say NO to:

 Organic                
 Parabens            

 Natural                 
 Phthalates

 Biodynamic®        
 Sodium Lauryl Sulfate

 Sustainable           
 Propylene Glycol

 Cruelty Free          
 Animal Testing

Our natural, organic and Biodynamic® ingredients may have slight variations from harvest to harvest.

Eminence is constantly innovating our product formulations to deliver the best results.