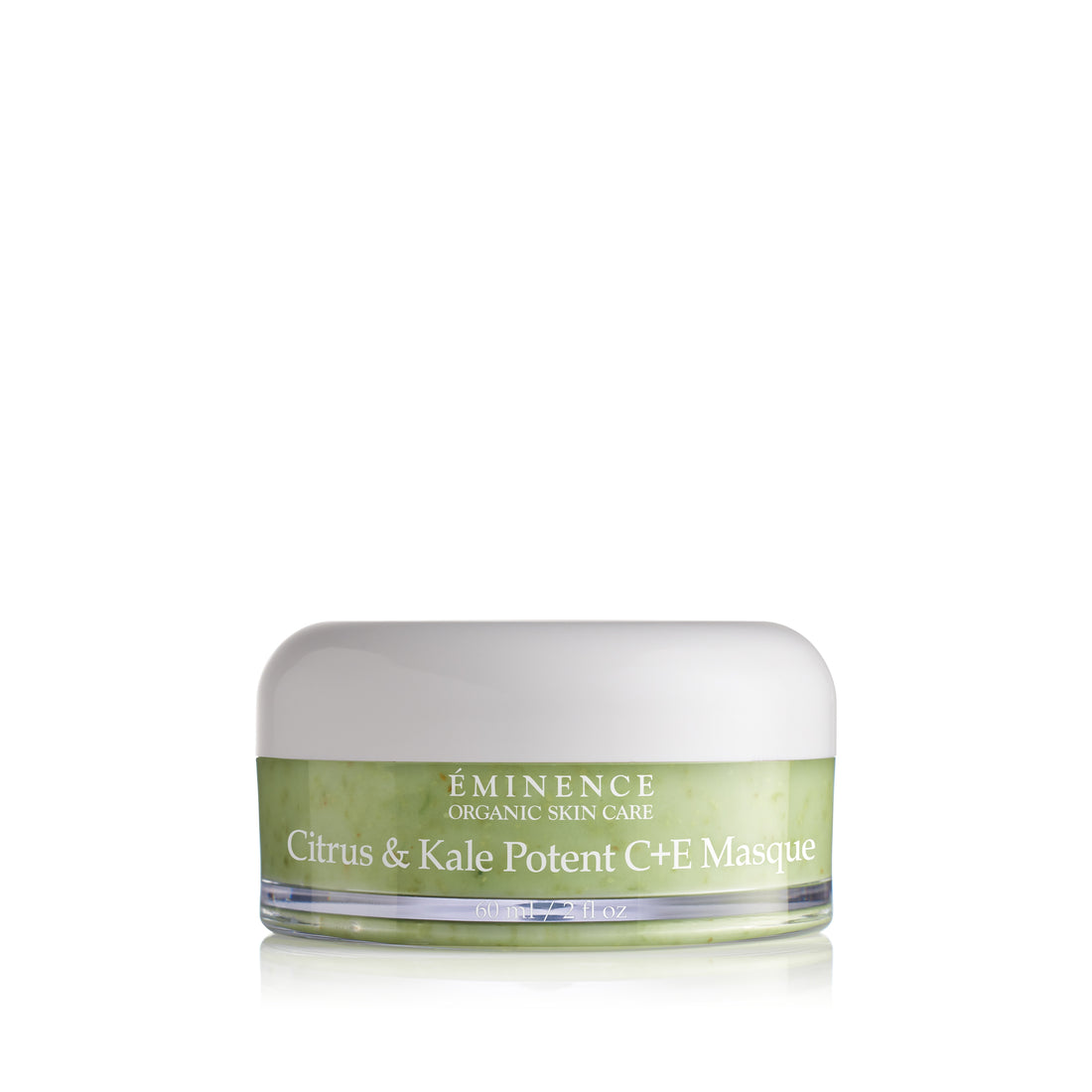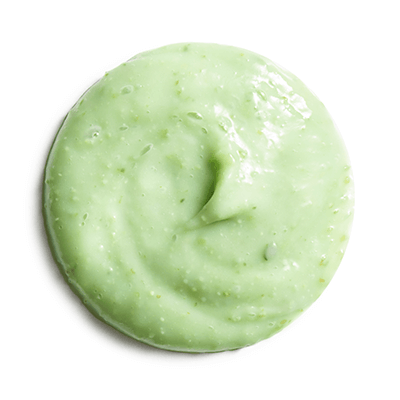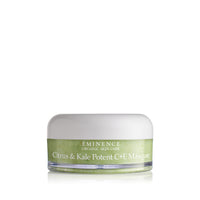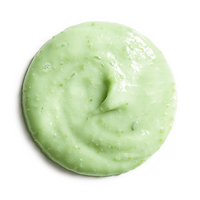 Eminence Organics Citrus & Kale Potent C+E Masque
💫 Earn 350 rewards points when purchasing this product as a rewards member*.
Potent, cream-gel masque for all skin types. Harness the natural power of Vitamins C+E with a boost of nourishing vitamins for the skin. A cocktail of citrus, rhubarb extract, leafy greens and avocado oil forms helps reduce the appearance of sun damage and fine lines and wrinkles.
Retail Size: 2 fl oz / 60 ml 
Apply a small amount of the mask evenly over the entire face as well as the neck and décolleté areas, if desired. Allow the mask to dry for 5–10 minutes. Use a lukewarm face cloth in a circular motion to gently scrub off the mask, rinse thoroughly with clear water.
Stabilized Vitamin C (L-Ascorbic Acid): a potent antioxidant that helps reduce the look of fine lines and wrinkles
Sodium Ascorbyl Phosphate: also known as Vitamin C salt, this unique form of Vitamin C remains a salt until it transforms to ascorbic acid 
Vitamin E: improves the appearance of skin health
Botanical Ferulic Acid: a powerful antioxidant naturally derived from the leaves of plants. Helps stabilizes Vitamin C to retain its potency
Leafy Greens (Kale, Spinach & Broccoli Sprouts): rich in antioxidants to help improve the appearance of skin elasticity and skin hydration for younger-looking skin
Citrus Fruit Oils (Lemon & Grapefruit): tones and refreshes the skin. Source of naturally occurring Vitamin C that helps protect skin against the visible signs of aging. Astringent properties help to remove excess oil on the skin 
Avocado: moisturizing and hydrating to relieve dry skin
We Believe in
We say NO to
Organic
Parabens
Natural
Phthalates
Biodynamic®
Sodium Lauryl Sulfate
Sustainable
Propylene Glycol
Cruelty Free
Animal Testing
Our natural, organic and Biodynamic® ingredients may have slight variations from harvest to harvest.
Skin appears bright, firm and plumped
The appearance of dry, red skin is reduced
Visible signs of aging are diminished
Eminence is constantly innovating our product formulations to deliver the best results.