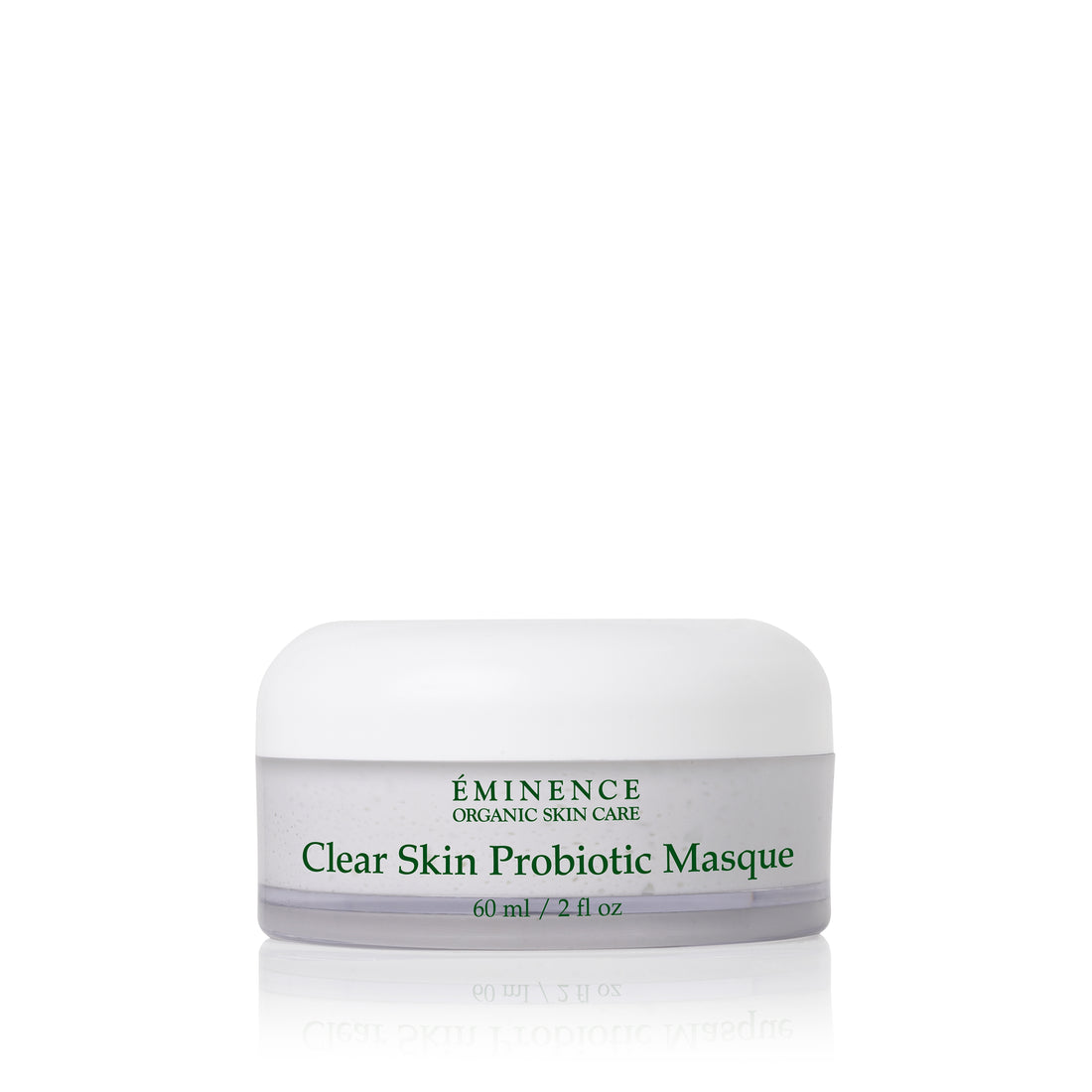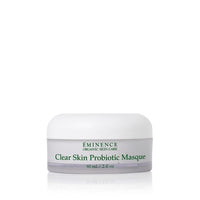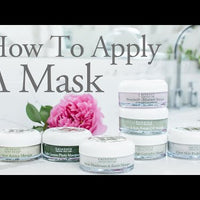 Eminence Organics Clear Skin Probiotic Masque
💫 Earn 320 rewards points when purchasing this product as a rewards member*.
The clear solution to problem skin. Attain the appearance of a radiant and clear complexion thanks to cooling cucumber tones and refining yogurt, which exfoliates and eliminates the appearance of blemishes.
Retail Size: 2 fl oz / 60 ml
Oily Emulsify a small amount of mask in your hand with a few drops of water. Apply evenly over the entire face as well as the neck and décolleté areas if desired. Allow mask to dry 5–10 minutes then gently scrub off in a circular motion with a lukewarm face cloth. Rinse thoroughly with clear water.
Yogurt: source of lactic acid, moisturizes and feels cooling on the skin
Cucumber: tones the skin
Shea Butter: moisturizer high in triglycerides and fatty acids; excellent emollient for skin; replenishes the skin moisture barrier
Calendula: beta-carotene rich; gently cools, softens, and moisturizes skin's appearance
Kaolin Clay: cleans and softens skin's appearance
Stone Crop: hydrating and nourishing for uneven skin tones
Tea Tree Oil: an essential oil
BioComplex: a booster of antioxidants, Coenzyme Q10, and Alpha Lipoic Acid to reduce the appearance of wrinkles and improve the appearance of skin
We Believe in
We say NO to
Organic
Parabens
Natural
Phthalates
Biodynamic®
Sodium Lauryl Sulfate
Sustainable
Propylene Glycol
Cruelty Free
Animal Testing
Our natural, organic and Biodynamic® ingredients may have slight variations from harvest to harvest.