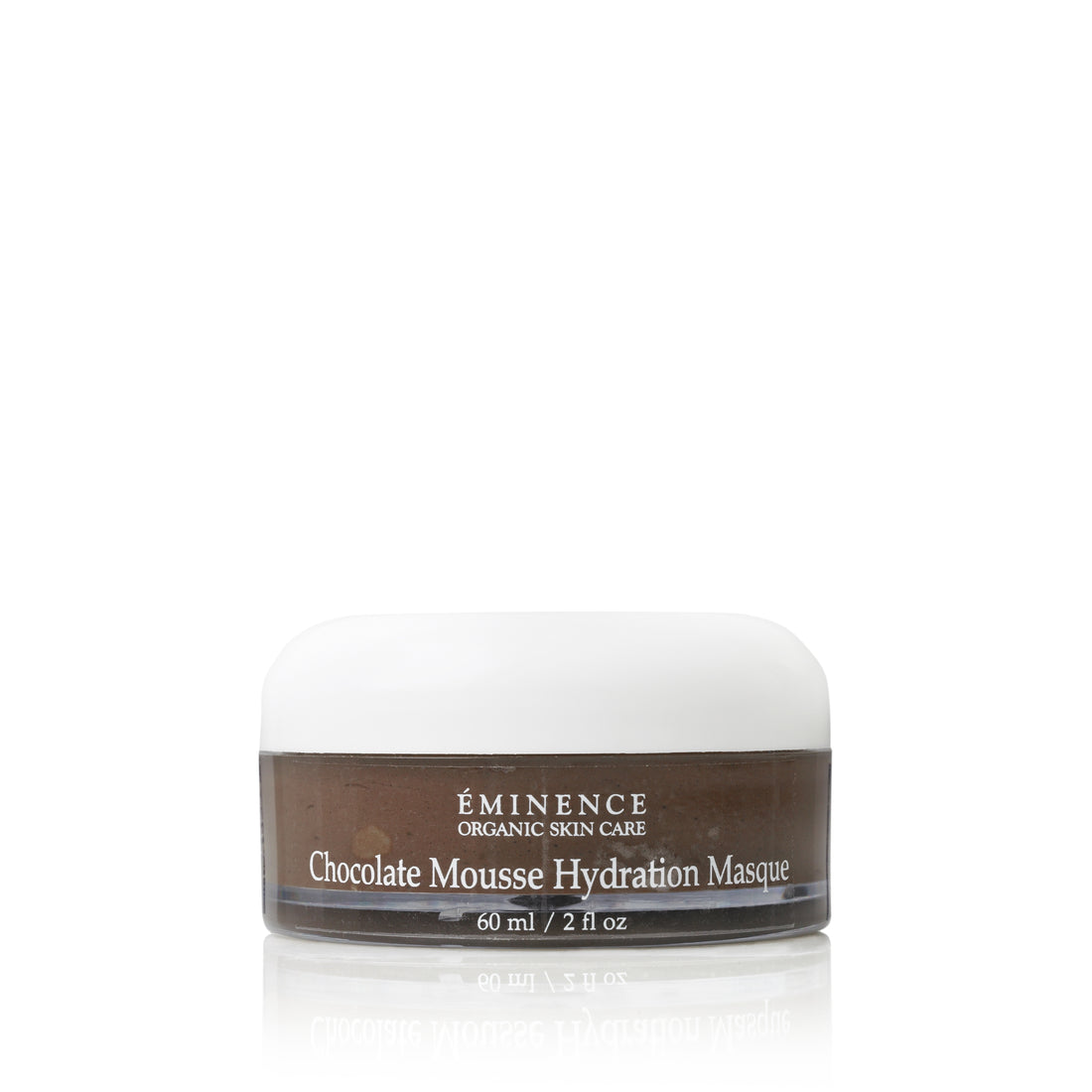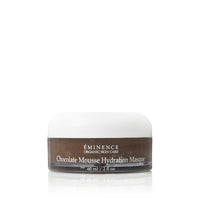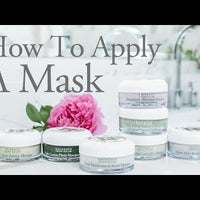 Eminence Organics Chocolate Mousse Hydration Masque
💫 Earn 295 rewards points when purchasing this product as a rewards member*.
Our Chocolate Mousse Hydration Masque fights the visible signs of aging. A healthy dose of antioxidant-rich cocoa is great for your skin, and macadamia, almond and jojoba oils provide deep hydration to leave your skin looking smooth and refreshed.
Retail Size: 2 fl oz / 60 ml 
Emulsify a small amount of mask in your hand with a few drops of water. Apply evenly over the entire face as well as the neck and décolleté areas if desired. Allow mask to dry 5–10 minutes then gently scrub off in a circular motion with a lukewarm face cloth. Rinse thoroughly with clear water.
Cocoa: high in flavanols (an antioxidant found particularly in cocoa), antioxidant, skin smoother
Macadamia Nut Oil: moisturizing toner, softening
Almond Oil: vitamin-rich moisturizer and conditioner
Jojoba Oil: nourishing and hydrating
Ginseng: revitalizing
Vitamin E: hydrating antioxidant
Vitamin C: antioxidant
We Believe in
We say NO to
Organic
Parabens
Natural
Phthalates
Biodynamic®
Sodium Lauryl Sulfate
Sustainable
Propylene Glycol
Cruelty Free
Animal Testing
Our natural, organic and Biodynamic® ingredients may have slight variations from harvest to harvest.
The visible signs of aging are reduced
Skin appears firmed and plumped
The appearance of wrinkle depth and fine lines are reduced 
Eminence is constantly innovating our product formulations to deliver the best results.