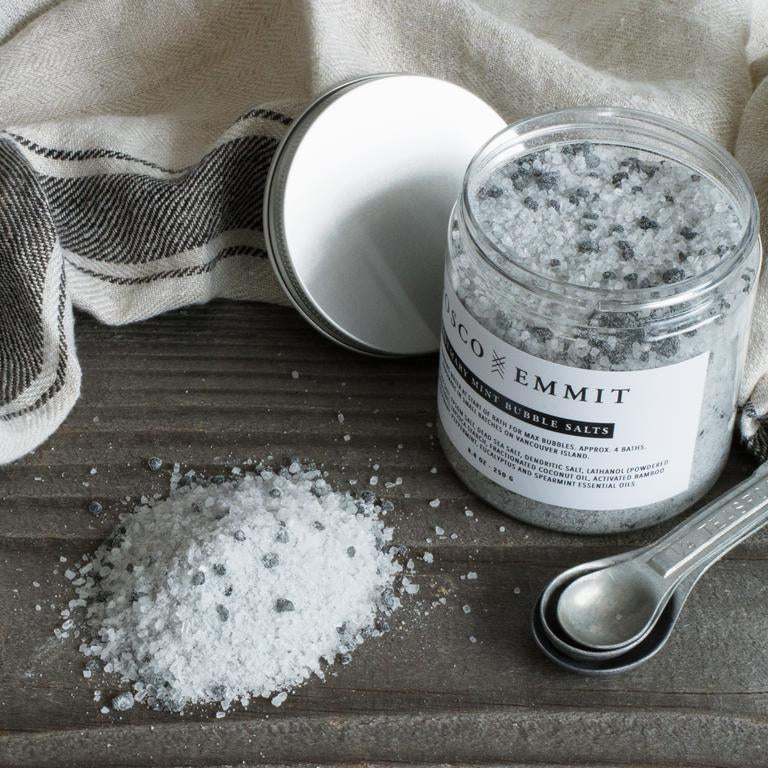 Rosco Emmit Rosemary Mint Bubble Salts
💫 Earn 110 rewards points when purchasing this product as a rewards member*.
The Best Of Both Worlds! A relaxing Bubble Bath with the soothing benefits of Mineral Salts and a touch of moisturizing Coconut Oil.  This Bubble Soak is a refreshing blend of Rosemary & Mint with a touch of bamboo charcoal. Plus, It won't stain your bathtub.
Handmade in small batches on Vancouver Island.
Add Bubble Salts under running water at the start of bath for maximum bubbles.

Pacific Salt, Epsom Salt, Dead Sea Salt, Activated Bamboo Charcoal, Coconut Oil, Rosemary, Peppermint, Eucalyptus and Spearmint Essential Oils.